Święta to magiczny czas, pełen radości i miłości.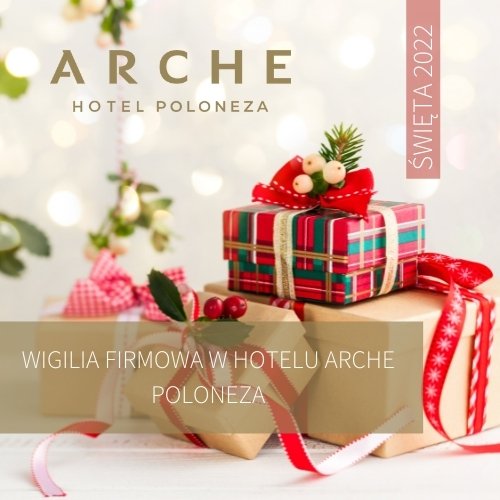 Już dziś zaplanuj Świąteczne spotkanie dla pracowników swojej firmy. Wykorzystaj niepowtarzalną atmosferę firmowej wigilii, aby spotkać się w odświętnym wydaniu i odpocząć od codziennej gonitwy obowiązków. To doskonała okazja do podsumowań minionego roku, czy składania życzeń osobistych i biznesowych.
W Hotelu Arche Poloneza zadbamy o odpowiedni klimat, świąteczny wystrój oraz tradycyjne potrawy. Nasz Szef kuchni przygotuje dla Was polskie dania, po to abyście poczuli ciepło i pełnie smaków.
Sprawdź naszą świąteczną ofertę:
Oferta świątecznej kolacji bufetowej
Oferta świątecznej kolacji serwowanej
Zarezerwuj termin:
Dział Sprzedaży
+48
22 670 99 86
sprzedaz@archehotelpoloneza.pl